The Most Trusted Name for Munj Ceremony Decorations in Pune
Are you planning a grand thread ceremony for your beloved son? SamarthKrupa Event is a leading name for munj decoration in Pune that offers end-to-end services to make your event talk of the town. Munj or Vratabandha or Upanayan is the most important traditional ceremony in Maharashtrian Brahmin families. This ceremony is conducted to mark your little child's entry into adulthood. A youngster known as BATU is blessed with a holy string that symbolizes the trio of Goddess Lakshmi, Saraswati, and Parvati.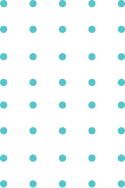 We offer extraordinary munj decoration themes with impressive munj rukhwat ideas that make the Munj memorable. Today's clever parents strive to preserve their rich values and pass them on to the next generation. We understand your sentiments behind this and help you plan the sacred thread ceremony of your dreams. Our team takes extra efforts to make this event more spectacular so that your guests enjoy living in a different world. We are experts in setting glittering Munj Decoration / Upanayana Decoration/ Vratabandh Decoration in such a way that the Batu at the center of this event can make the bond with his relatives stronger and more meaningful. Call us now to plan your Munj event at a different level.
Solutions that Matches with everyone's budget - Low to Royal, Celebration must be Phenomenal
Rate : 11999/- + Transport
Background Zhopdi  Decoration.
Batu Cutout Stage.
2 Batu Cutout In Entry.
4 Batu Cutout In Passage.
Matru-bhojan Cutout In Stage.
6 LED Light On Stage.
Printed Carpet.
For Details Contact : Samarthkrupa Event
Call : 8698308572 | 7030151913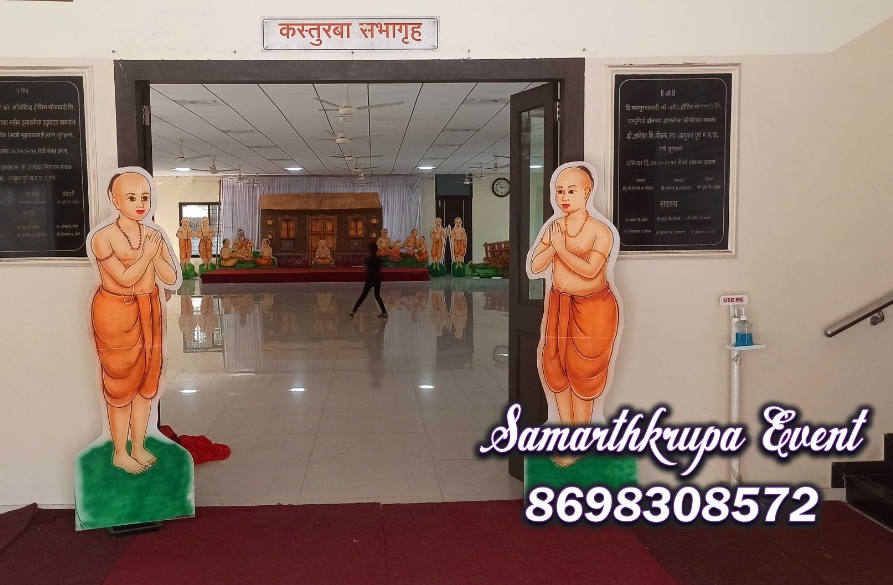 Rate : 11999/- + Transport
Background Zhopdi  Decoration.
Batu Cutout Stage.
2 Batu Cutout In Entry.
4 Batu Cutout In Passage.
Matru-bhojan Cutout In Stage.
6 LED Light On Stage.
Printed Carpet.
For Details Contact : Samarthkrupa Event
Call : 8698308572 | 7030151913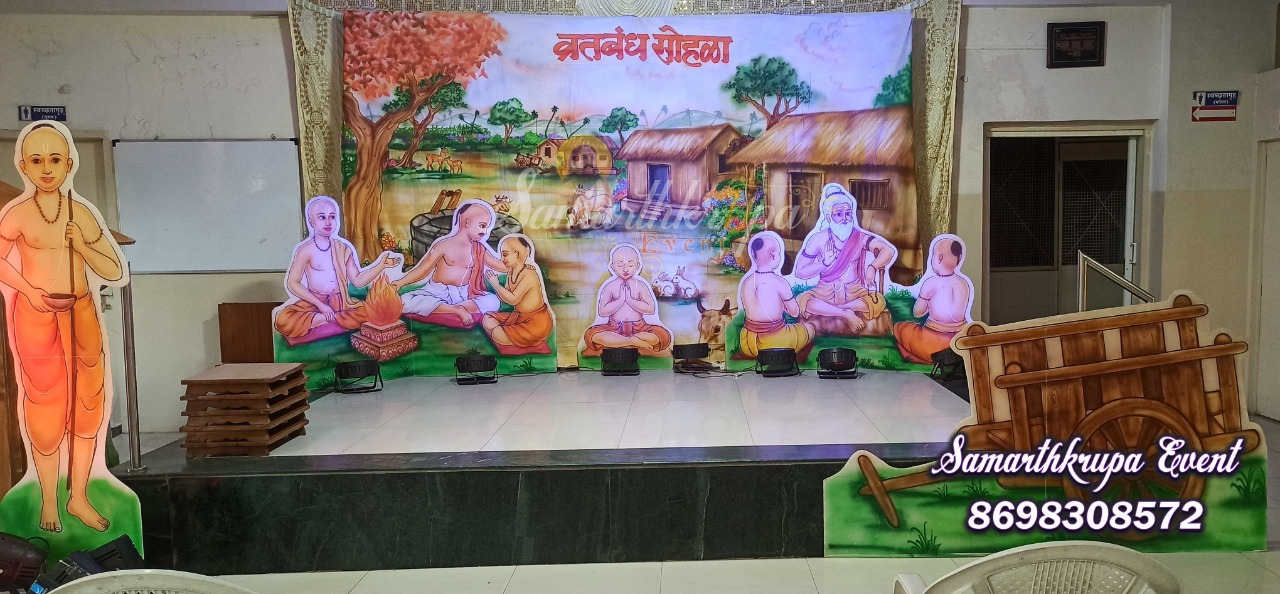 Rate : 9999/- + Transport
Munj Theem Backdrop.
Batu Cutout Stage.
2 Batu Cutout In Entry.
4 Batu Cutout In Passage.
Matru-bhojan Cutout In Stage.
6 LED Light On Stage.
Printed Carpet.
For Details Contact : Samarthkrupa Event
Call : 8698308572 | 7030151913
Birthday Party Decoration
Naming Ceremony Decoration
Dohale jevan Decoration | Baby Shower Decoration